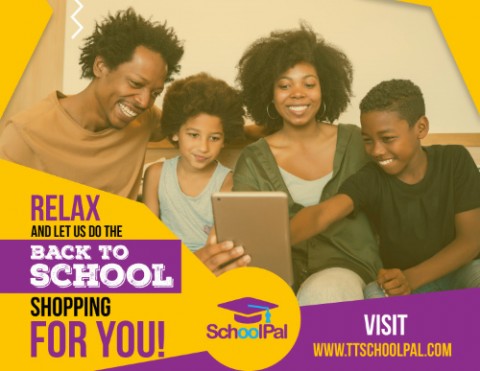 Online shopping comes to the rescue of parents dreading traffic, out-of-stock, and high-prices for all the books and supplies their children need.
TTschoolpal is an innovative _local_ business that promises to solve a major pain point for parents preparing to send their kids back-to-school: the cost in time, money, and aggravation of procuring either brand-new school books, or good quality second-hand ones that a child would not be ashamed to use.
If you have school age kids, you know this pain, and TTschoolpal promises to make it better.
1. Go to ttschoolpal.com
2. Select your books.
3. Add to cart and relax.
Your school books, uniforms and everything you ordered are shipped to your home. You can pay by Linx when they deliver your items, or at check out.
The idea for TTSchoolpal started when Makesi Paul was describing to his friend Nicholas Marshall how difficult it was to get school books for his daughter Madison. They both came up with the idea and decided to use their business experience and passion to help parents solve this problem. Now, TTschoolpal is open for business.
1. TTSchoolpal is new, but it's endorsed by the Trinidad & Tobago Parents Teachers Association and by the Trinidad and Tobago Principals Association.
2. Its founders have grand visions to make sure all children across the nation have what they need to succeed, and the website is easy and intuitive for first time users.
3. You can help other children by donating or selling your child's old school books.
4. Also, for a limited time, GoodTalkTnT members have a $100 coupon you can apply when you check out. You can save $1000 when you share TTschoolpal with your friends.
So bookmark TTschoolpal.com for the next back-to-school season and save yourself some time and money.